Key Takeaways
Quantum delivers transparency and peace of mind to law firms in need of IT disposal
Working with Quantum as a single-source service provider yields a higher level of security and lower costs
Quantum eliminates the "out of sight, out of mind" risks associated with improper data handling
...........
The Customer
A mid-sized law firm with offices across several provinces reached out to Quantum because they'd accumulated a quantity of unwanted electronic items. After having completed several pick-up and disposal engagements on behalf of a single location, Quantum learned that each of the firm's offices was dealing with their e-waste disposal needs separately. Even more unsettling, however, was the discovery that because some of the offices were neglecting to thoroughly vet their data destruction providers, they were leaving the entire firm exposed to a potential data breach.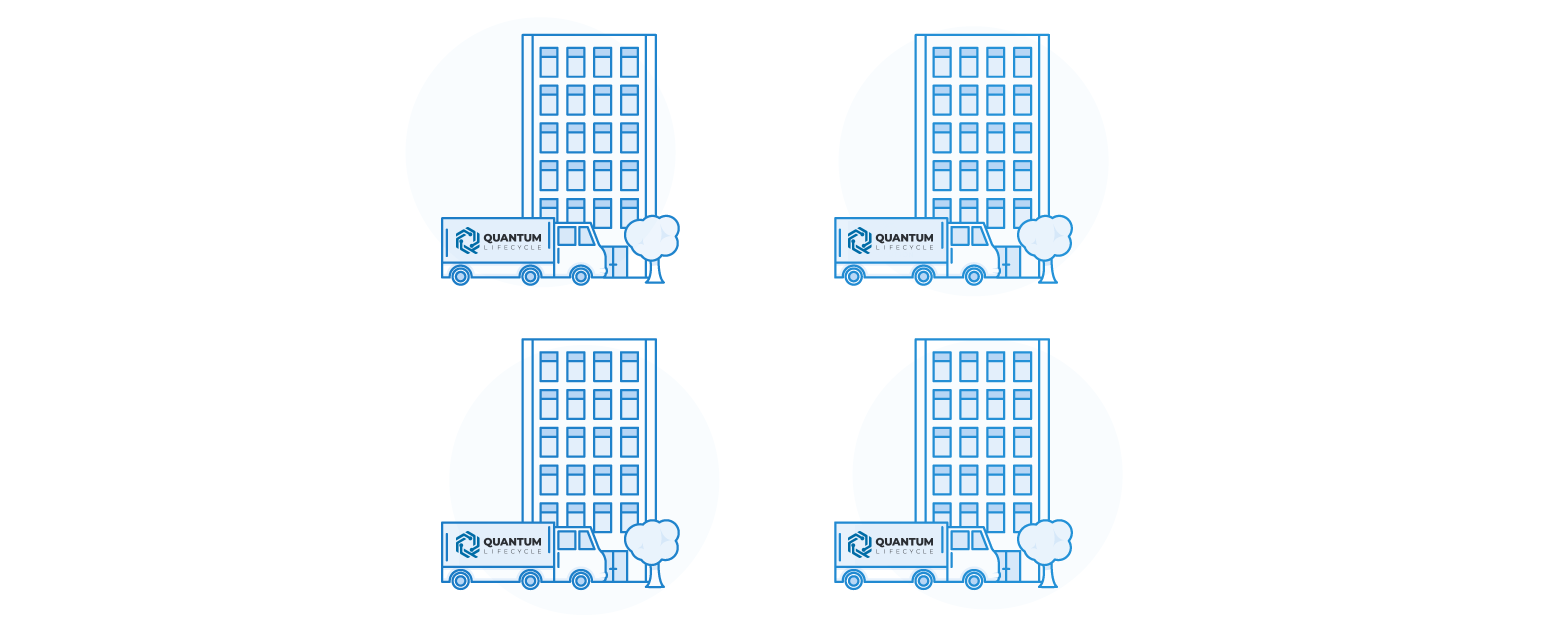 ...........
The Need for a Solution
Every one of the law firm's offices understood that data security was important. They also knew that their data needed to be destroyed as part of their electronic asset disposal process. But a pervasive lack of due diligence meant that most office personnel weren't looking beyond their service provider's assurance that data destruction was actually taking place, and that it was being performed properly.
When it eventually came to light that the data destruction company being used by one of the firm's locations had been sued by a former customer for causing a data breach, it became abundantly clear that the firm needed a far more secure and cohesive approach to their IT equipment disposal.
Download a PDF version of How Quantum Works with Law Firms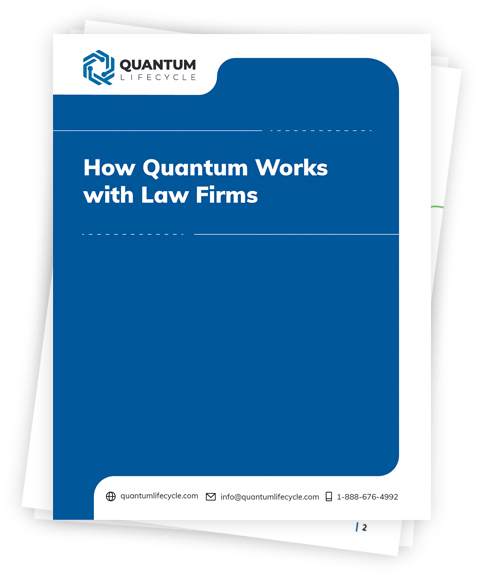 ...........
Choosing the Vendor
Although this particular client chose to engage Quantum directly, the company works with many law firms that employ VARs (Value-Added Resellers) to help manage their IT requirements. The right VAR relationship can be highly effective for a law firm that wants a complete IT solution. The key in these situations, however, is to ensure that the reseller is set up to both procure new equipment, and to securely dispose of the old.
A VAR's end-of-life electronics solution should be as robust as their front-end approach. And in most cases, that means working with a legitimate and reputable ITAD (IT Asset Disposal) service provider like Quantum.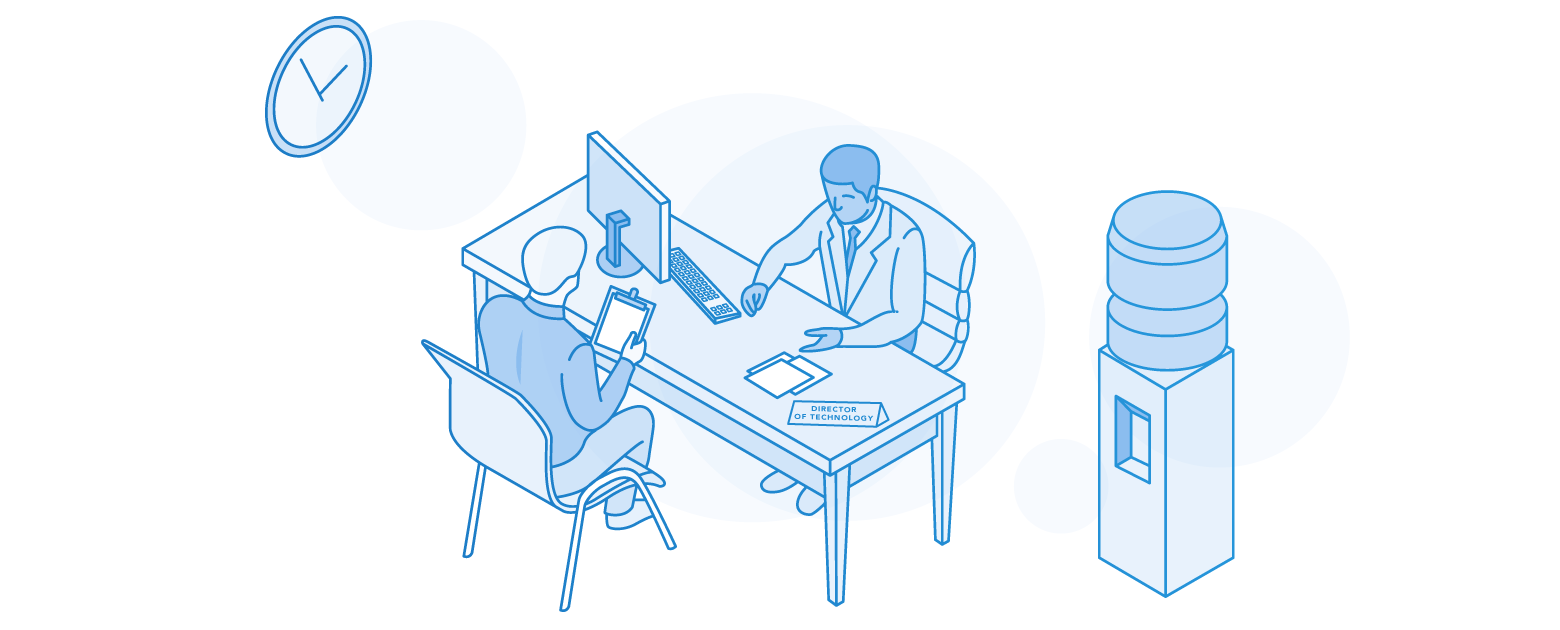 ...........
Implementation
When it became apparent that the law firm in question lacked a consistent, reliable, company-wide approach to electronics recycling, Quantum set up a meeting with the firm's Director of Technology. Recycling specialists provided a comprehensive quote, and laid out a detailed plan for the holistic service solution the client would eventually adopt. That solution included secure pick-up of the firm's end-of-life assets, secure on-site destruction of their hard drives, and the refurbishment and resale of their used equipment where appropriate.
...........
The Solution in Action
The complete end-of-life solution proposed by Quantum was designed to cater to the law firm's overriding desire for data safety. Not only is Quantum's enhanced data destruction service allowing the client to avoid any liability associated with storing undestroyed data on their premises, the firm no longer has to worry about a potential data breach – an event that can have profound consequences in an industry built on maintaining confidentiality.
Some law firms continue to engage in out-of-sight/out-of-mind electronics recycling and data handling practices. In many cases, this means stripping the hard drives from unwanted computer equipment, and allowing them to remain locked away – undocumented and forgotten – in desk drawers and cabinets. But it can also mean not taking sufficient steps to ensure that the recycler or data destruction specialist the firm is working with is credible and certified. Either scenario has the potential to lead to a data breach, and both significantly increase the risk of reputational damage.
According to Clayton Miller, Vice-President of Business Development for Quantum Lifecycle Partners, firms that engage Quantum to take care of their e-waste disposal in its entirety not only gain peace of mind, they preserve the potential value of their unwanted computer equipment.
By making a full range of ITAD services available, the all-inclusive recycling solution delivered by Quantum in this particular case continues to provide the firm with options in terms of keeping their equipment whole, having their hard drives securely wiped, and maximizing the value of their recycled hardware.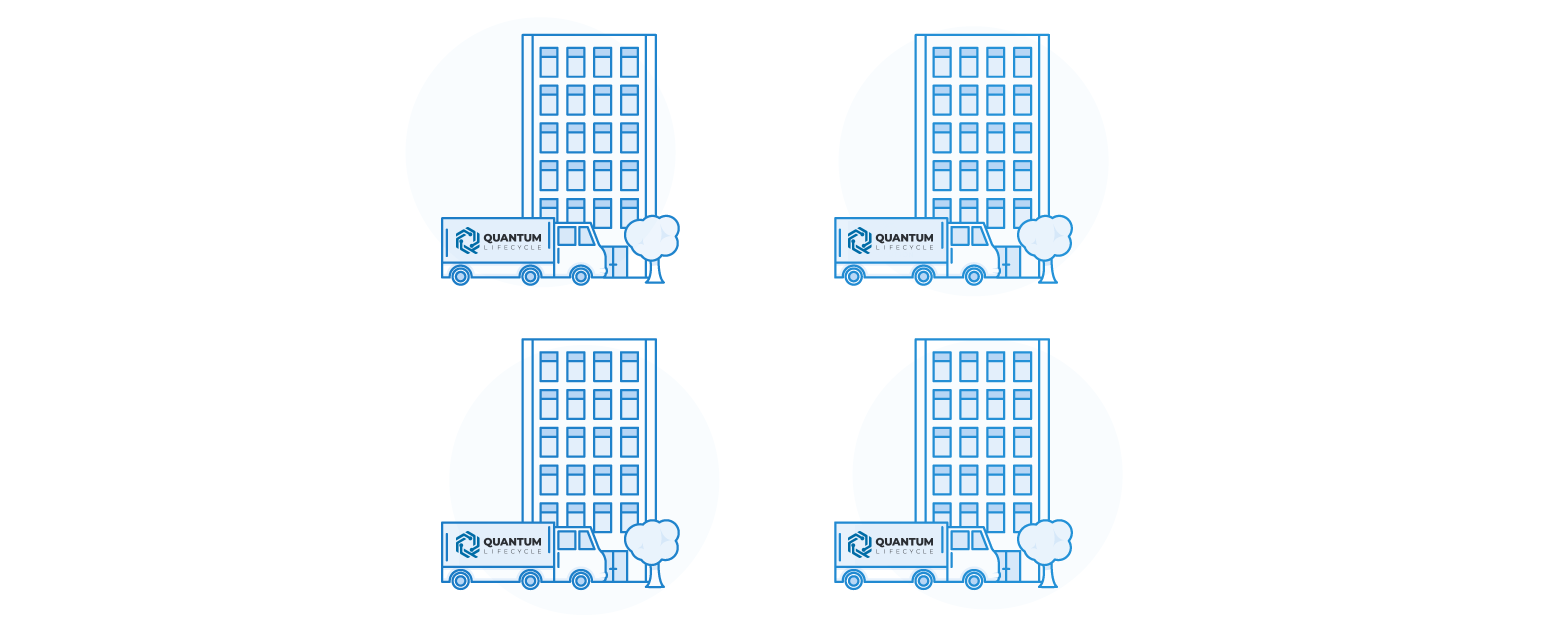 ...........
Results
Having worked with this multi-office law firm for more than three years now, Quantum has steadily expanded the recycling services provided as the relationship has evolved. The client continues to benefit from an increased level of certainty and transparency with regard to how their assets are being handled, and has achieved a higher level of data security. The firm has also effectively positioned itself to engage in best practices from an environmental perspective.
Overall, the client's IT disposal needs are being met at a much lower cost than would have been the case had they continued to outsource their e-waste on a service by service basis. By bundling the recycling requirements of all their locations together and entrusting them to a single, verified service provider like Quantum, the client continues to receive the best possible pricing, and is able to take advantage of opportunities to maximize the value of their end-of-life equipment.