Reuse is the best form of recycling and Quantum does it right. Refurbishing and reselling your unwanted electronics isn't just good for the environment. It's good for your bottom line. Secure. Sustainable. Value Add. We'll get the most out of your old equipment using a process that is audited to the highest security and environmental standards.
Our robust chain of custody ensures your data remains secure
At Quantum, we track your data-bearing devices from the time they leave your facility to the time they reach ours – and at every stage of the secure destruction process that follows.
Our Certifications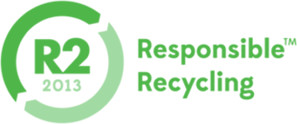 Not all ITAD service providers are created equal. Make sure your vendor understands what they're doing and is certified to do it. International electronics recycling standards like R2 not only prioritize reuse over recycling, they also guarantee a company like Quantum gets audited regularly to ensure best practices from an environmental and data-handling point of view. Don't take chances using a non-certified company.
View all certifications
Quantum offers a variety of reuse solutions
Wholesale Remarketing
One of the most effective ways to maximize your IT budget is through remarketing of your reusable hardware through a variety of channels. Let us do the work for you. Once we've securely eradicated your data, Quantum refurbishes, repairs and resells your old equipment through our established network. The value returned to your company makes keeping your team productive on the latest gear that much more feasible and affordable.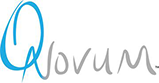 Is your current ITAD partner wholesaling your equipment to the highest bidder? You're probably missing out on money. When it comes to IT resale, selling to the end user where possible is what truly maximizes value. Quantum deploys wholesale and direct sales options as appropriate. QNovum is our proprietary online marketplace for lightly used and refurbished computer gear and a great way to maximize the return on your retired assets.
Go to qnovum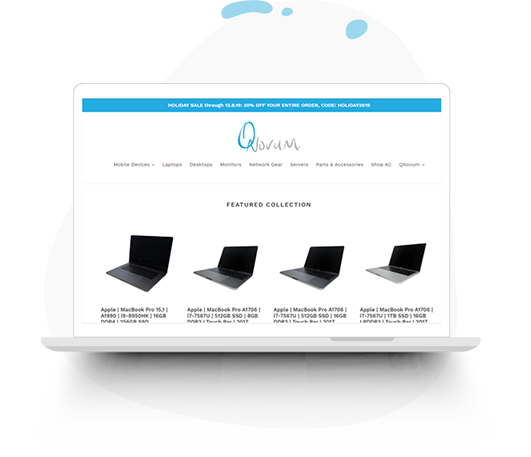 Employee Purchase and Charitable Donation Programs
Want to do good? Do it responsibly and don't let the warm fuzzy of making a difference give you a cold prickly down the line because you didn't do your research. There are many social "recyclers" out there that just don't cut it when it comes to security. On the other hand, Quantum ensures your unwanted electronics move through the reuse process safely and securely. We also take a different approach to charitable giving by giving charities what they want (money), not what you have (old assets). While a charity will take whatever you give them, they often have a very specific list of needs. Why not monetize your assets, make a donation, and give them an opportunity to buy what they truly need? Take it a step further and turn your credits into a QNovum Gift Card for the charity of your choosing to purchase directly from us. A closed loop system that benefits all involved.