IT hardware budgets increased slightly for 2018, according to Tech Republic research from last year, with more than half of respondents saying their organizations would dedicate more to IT this year. This is good news for your IT department, but with the increasing focus on e-waste and its toll on the environment, you may be wondering if there's a way to maximize your hardware budget while doing something good for the environment. The answer is yes, and the secret may be in plain sight: the retired laptops and computers that may still be sitting on desks or are in the storeroom.
Act Fast
If your company has finally decided it's time to get rid of those older office laptops and computers, why not contact a recycler and get paid for your old equipment through either reuse or recycling? However, while it's great to cash in on your old assets, it's important to remember that the sooner you do this the greater the payback you will receive.
"It's not unusual for us to get calls about reuse and recycling options for computer hardware a number of years after the items have been retired from regular use," says Clayton Miller, vice-president, business development, Quantum Lifecycle Partners. "Sometimes people think they may eventually reuse the hardware but often it's just forgotten after it's out of sight. We always tell people to contact us sooner rather than later. Like a car, it's best to get rid of electronics as soon as they're retired because that's when their value will be highest."
Buy Cost-Effective Hardware
Miller offers a few suggestions that will help maximize your budget when buying hardware.
Consider used hardware instead of new whenever possible. Certified ITAD providers such as Quantum sell refurbished "like new" equipment complete with software and warranty at a significant discount
When buying new, spend your money on good quality, robust hardware. While it will likely cost more up front, it will last longer and save you money in the long run.
You don't always need the highest-powered device. Think about the computing needs of the various roles in your company and deploy gear accordingly. For example, the receptionist who uses email and the web doesn't need the latest and greatest.
Secure Data Disposition
When you're ready to move older assets out the door, it's vital to engage a reputable, certified ITAD company to help manage the disposal process. This is the most important part of the disposition process and you will get what you pay for so don't be price sensitive. We know there are some operators who will say, "I'll dispose of this for free" but offer no details. Be wary! Spend some money on data destruction. If it's really important that your data be secure (and let's face it, what company is not in this category), you want a fully certified recycler such as Quantum who offers secure, compliant destruction with serial number capture and a certificate of destruction.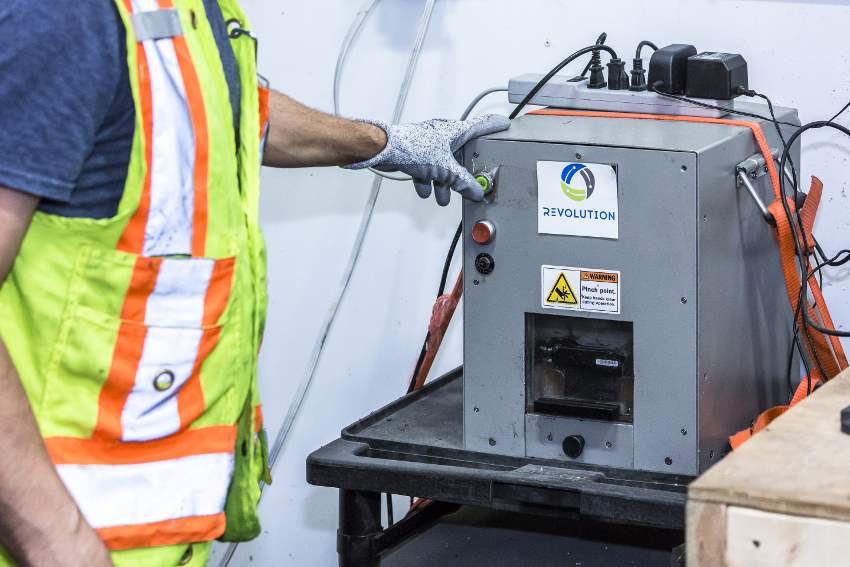 Revenue Share on Resold Assets
Just because you're finished with your hardware doesn't mean that it can't be very useful for someone else after the data has been fully wiped. Quantum believes that reuse is the best form of recycling since it uses fewer resources and less labour and is therefore much better for the environment. They offer a comprehensive suite of IT asset disposition solutions for all types and sizes of companies. The good news for your company is that you can get a cut of the revenue from the reuse of your assets.
Rebates on Scrap
A third option for maximizing the value of older computer assets is a commodity rebate on scrap equipment, even if it's broken. There are a number of valuable commodities in computer hardware including gold, silver, copper, platinum and palladium. A recent study by the United Nations University and the International Telecommunication Union showed that, in 2016, materials from discarded e-waste were worth an estimated US$55 billion. The bottom line is to make sure you get paid for your scrap.
If you have questions about the disposition of your company's computer assets or any other e-waste, contact Quantum today to discuss options to put money back in your pocket.