Key Takeaways
Quantum listens to the client and delivers a customized solution.
Quantum can be trusted to work in sensitive environments like schools and hospitals.
Quantum can service large geographic areas with a standardized solution.
...........
The Customer
One of Canada's largest school boards needed to effectively manage the end-of-life IT needs and data security for more than 250,000 students and 39,000 employees in nearly 600 schools. The schools serviced the community across a system of 400+ elementary schools, 100+ secondary schools, and nearly 50 adult day and alternative schools. The schools were spread across the largest metropolitan area in the country and there was no easy and сonsistent way to handle equipment disposal in an environmentally responsible way while maintaining strict data security for the personal information of both minors and adults.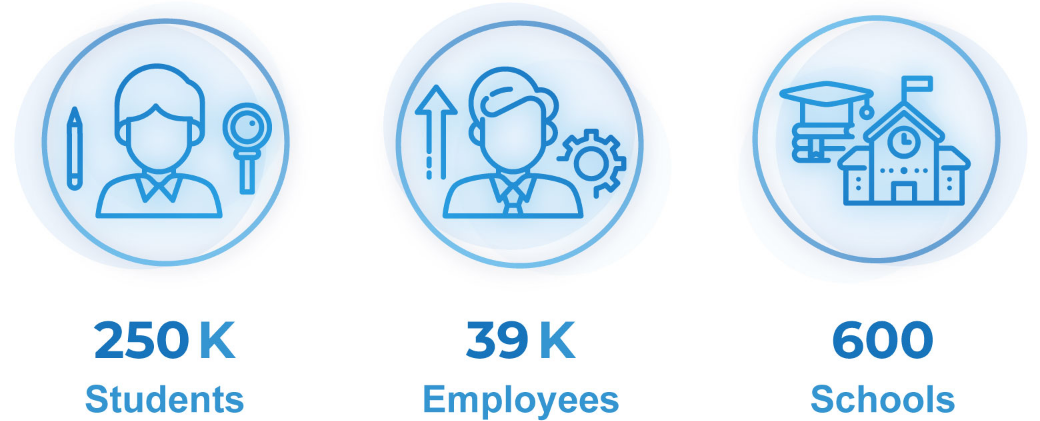 ...........
The Need for a Solution
The recently published Breach Level Index, a global database of public data breaches, showed that 4.5 billion data records were compromised worldwide in the first half of 2018. This was an increase of 133 per cent over the same period in 2017. The Ponemon Institute found that the average cost to address a data breach is $158 per record, but for educational institutions that number jumps to $246.
Given the escalating incidence of data breaches, the cost to address them and the reputational damage that is incurred, it is critical for a school board to have a well-managed IT asset disposal system in place.
While educational records do not contain credit card numbers or banking information, they do contain academic transcripts, health records, and birth dates associated with names and addresses.
...........
Choosing the Vendor
The Ontario school board in question needed a solution that was easy, didn't interfere with the school day (no pickups before school, during recess or during lunch hour), convenient and timely. Quantum won the contract after management conducted a thorough review of a short list of vendors based on their expertise in processing end-of-life IT assets and their track record with highly sensitive data. Since managing IT systems is not a school board's core competency, due diligence during the selection process was especially important.
A tour of Quantum's facilities and the fact that they had a full suite of certifications including the critical R2 and OES (Ontario Electronic Stewardship) approvals sealed the deal.
Download a PDF version of How Quantum Works with School Boards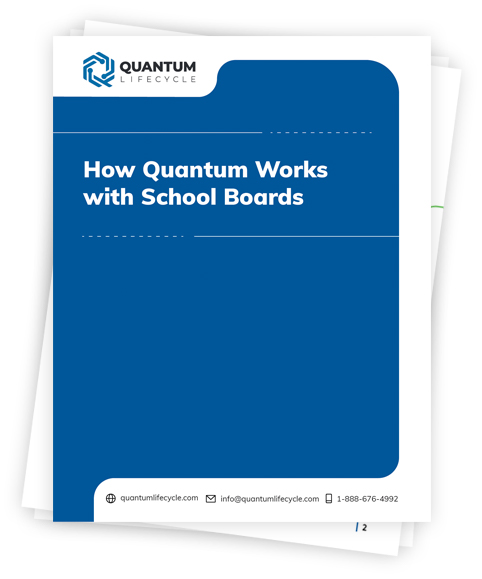 ...........
Implementation
The project scope meeting covered the particulars of how the school board handled their IT equipment. While a school board generally uses an SLA (service level agreement) that specifies the time period during which the pickup needs to occur after a call, with this contract, the board was flexible and agreed that Quantum could pick up from the specific school that called in the service request whenever they were in the area. This helped manage overall costs by minimizing logistics charges.
The important point for both the board and Quantum was the development of an efficient process that was repeatable and scalable.
To facilitate this outcome, Quantum created a pickup request form that the individual school submitted each time there was a request for service. This form lives on the schools board's central service portal and is easily accessible whenever service is needed.
...........
The Solution in Action
Quantum deployed collection containers to the schools. When a container was filled, a pickup request was sent and Quantum stopped by when they were in the area – or sooner if needed. They swapped out the full container with an empty one, signed off on the pickup and transported the assets back to the Quantum facility for processing.
This particular service structure is what this school board decided works best for them. Quantum can service a school board using a variety of service scenarios designed to fit individual needs.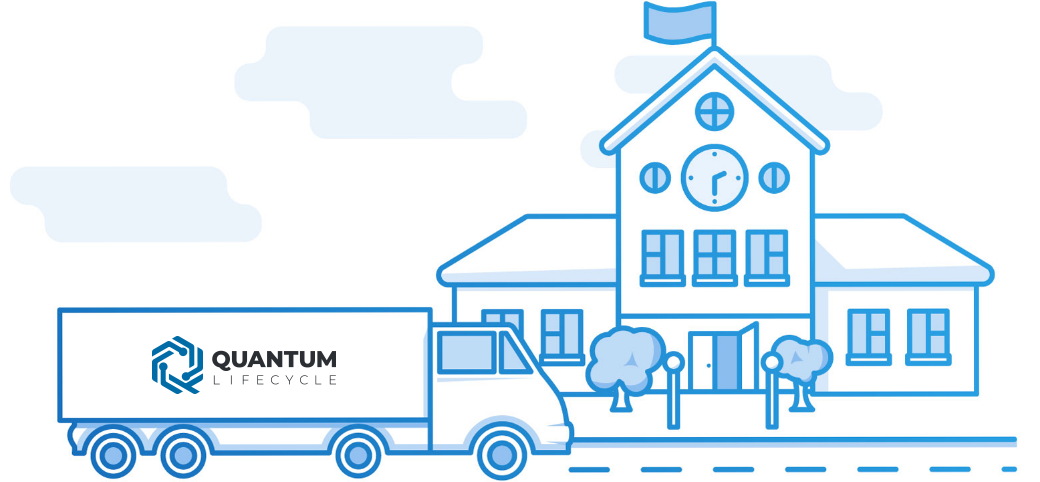 ...........
Results
The school board has been very happy to date with the service they've received. They have an affordable, straightforward IT service solution that meets their needs from a student interaction perspective, a security perspective and an environmental perspective. It is low cost, compliant and secure.
The five-year contract was signed in 2014 and will be up for review in 2019. Clayton Miller, Vice-President of Business Development for Quantum Lifecycle Partners, is confident that the board will resign. Additionally, he will advise the school board that, with the full introduction of the Circular Economy Act in Ontario by June 2020, the board will need to make sure that any vendor they use going forward is completely familiar with the Act and its implications for e-waste disposal and processing. Given that Quantum has been closely following the Act from the beginning in order to be on top of all developments for their customers, it would make sense for the board to retain Quantum's services into the future.