Key Takeaways
VARs who deliver a comprehensive IT asset disposition solution for their clients create a competitive advantage for themselves.
Quantum delivers ITAD solutions on behalf of the VAR in a seamless and transparent service offering.
There is margin to be made at all steps of the asset removal process including logistics, data eradication and resale.
...........
A typical value-added reseller (VAR) or system integrator leverages multiple lines of business to generate revenue. In addition to procuring, warehousing, and reselling hardware and software to clients, they may also deal in security, printing, and data centre products.
But while a VARs services frequently extend to setting up and installing new end-user devices on-site, many continue to miss out on income they could be earning from decommissioning their clients' old IT equipment.
Resellers are often reluctant to get involved with ITAD (Information Technology Asset Disposition) because they lack the time and infrastructure necessary to pursue such opportunities. However, by not offering these services, they're leaving untapped profits on the table and risk having those profits go to their competitors instead.
Quantum has been providing ITAD solutions since shortly after the company's inception in 2011. By serving as the link between VARs and potential ITAD opportunities, Quantum's channel program effectively maximizes reseller profits in a variety of ways.
...........
Generating a Bigger Revenue Stream
Partnering with Quantum allows resellers to add another line of business to their revenue stream. ITAD profits stem from two different sources: revenue share from the recycling and remarketing of used IT gear, and billable service opportunities. Recovered assets often have great resale value, but there is also money to be made from logistics, data destruction services – a particularly profitable area of the recycling industry – and project management.
The reason so many VARs miss out on these opportunities is two-fold. Some lack an internal department for refurbishing and reselling client devices, while very few are set up to offer services like data wiping, hard-drive crushing, and the secure pick up and transport of old equipment. That's where Quantum comes in. Their ITAD expertise, processes, and recycling facilities allow VAR partners to benefit from multiple paths to greater profitability.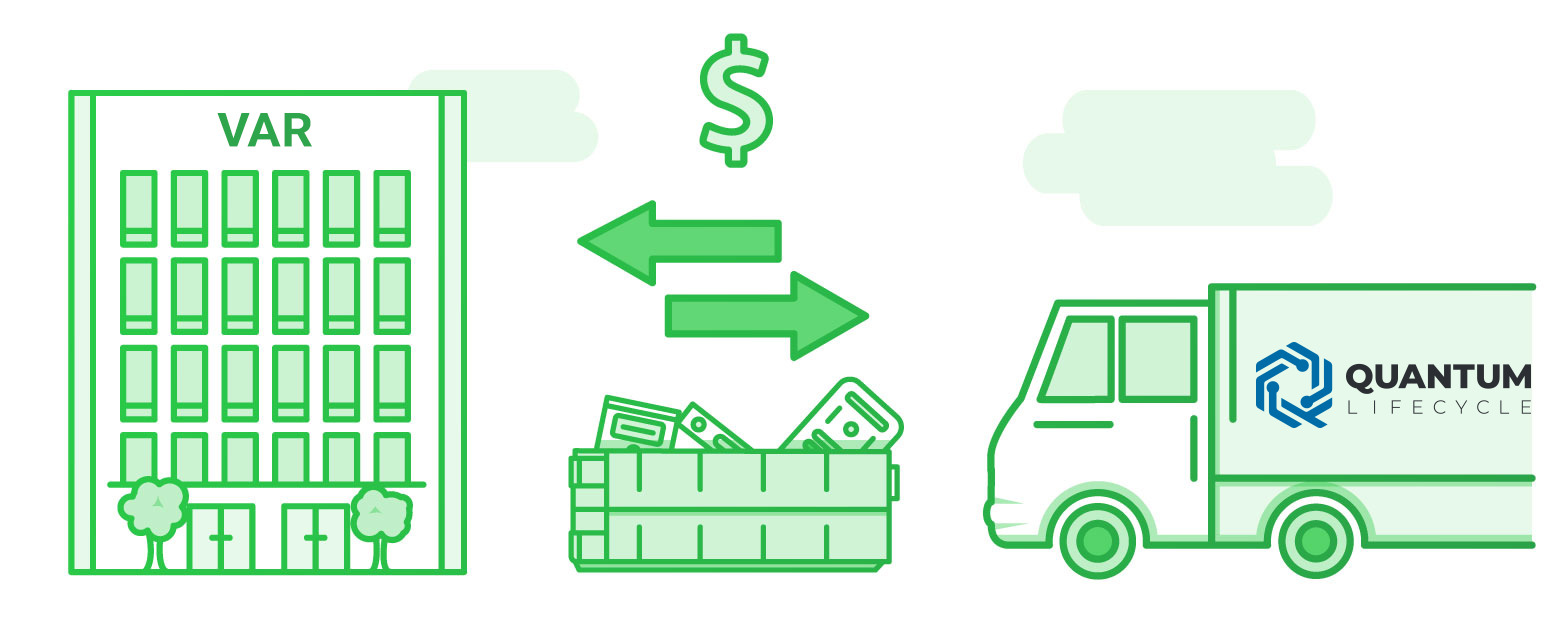 ...........
Increasing Revenue Without Adding Expenses
Because Quantum is a field services ITAD specialist with a coast-to-coast presence, they have the necessary resources to manage these projects on a VAR's behalf. Most deployment projects offer a decommissioning opportunity that can yield double-digit margins, and yet there's no investment required to take part in Quantum's channel program.
Once an opportunity for deployment arises, and the reseller has provided an introduction to their client, Quantum takes care of all the legwork required to qualify, assess, and prepare proposals. The VAR's sales team doesn't have to devote time to selling ITAD services or solutions, which results in a seamless, hands-off process from the reseller's perspective.
Quantum's channel program is essentially an easy, cost-effective way for resellers to reap ITAD profits they may have previously ignored or overlooked.
Download a PDF version of How Quantum Can Maximize Reseller Profits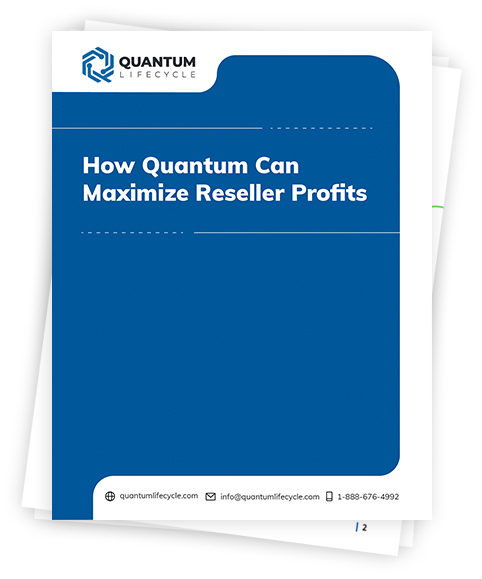 ...........
Opening the Door to More ITAD Opportunities
Certifications are crucial in the recycling industry. Not only do they help companies like Quantum remain virtually audit-proof, these credentials allow them to work with federal and provincial governments, financial institutions, OEMs, distributors, and technology partners alike.
By providing an extra layer of safety and security, recognized certifications open the door to more ITAD clients – and greater reseller profits, as a result. Many of Quantum's VAR partners deal with Fortune 500 companies or government agencies that need their old assets to go through an authorized partner: one with ISOs, certifications like R2, NAID AAA, and an OES designation.
Clients like these look for OES or EPRA processors like Quantum because they know they'll be dealing with a preferred vendor or vendor of record. They can feel confident that their end-of-life items are going to a recycler that does what they say they're going to do.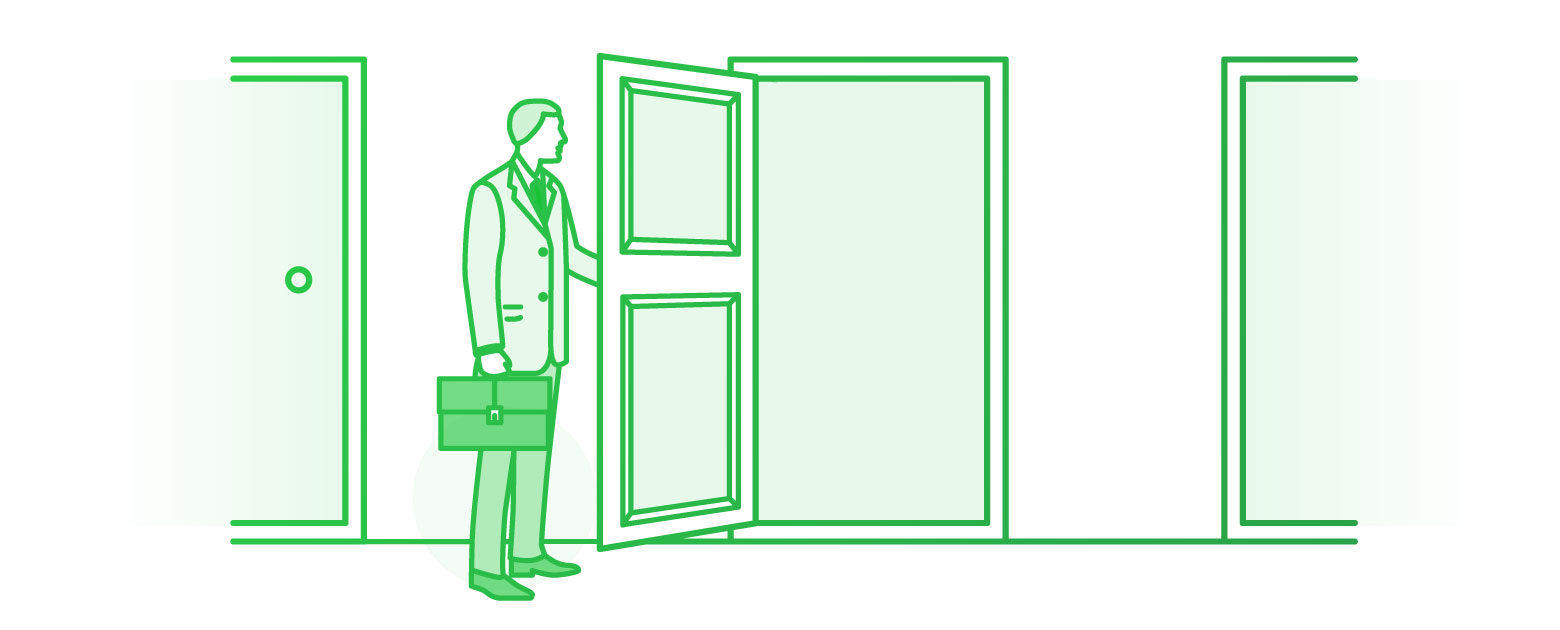 ...........
Creating a Competitive Advantage
Any time a VAR sells a technology product, whether it involves an end-user device, server, or storage array, there's typically an old device that needs decommissioning. Resellers that regularly take advantage of these situations, by asking about their clients' plans for unwanted equipment, are frequently rewarded with viable ITAD opportunities – opportunities they can then profit from by partnering with a recycler like Quantum.
When a VAR has the capacity to offer an ITAD solution as part of an upsell in their standard sales process, it not only makes their clients' lives easier, it does away with the likelihood that those clients will opt for a competitor's ITAD solution instead.
Some VARs continue to let their clients decide for themselves what to do with their old assets, but there's a major downside to this passive approach: the companies those clients end up turning to for ITAD fulfillment may very well also sell new technology. As a result, resellers risk these companies building out full-service relationships with their clients that may eventually lead them to become direct competitors.
...........
Benefits of Partnering with Quantum
Maximizing profitability as a value-added reseller fundamentally comes down to engaging with an ITAD specialist like Quantum. Not only can resellers expect to experience a boost in their revenue, becoming a valued VAR partner offers other advantages as well.
Quantum is committed to working hard for their partners, partly because they're well aware that affiliate relationships go both ways. The company offers flexibility, full transparency, and a clear understanding of exactly what resellers do, what they're trying to accomplish, and how, as their ITAD provider, Quantum is just one little cog in a VAR's overall technology lifecycle process.
It's easy to create a channel program and offer discounts and promotions to clients, says Director of Business Development Ari Prassinos, but it takes work to become a trusted channel partner. Prassinos always suggests that, before becoming affiliated with any company, a reseller ask to speak directly with other partners and schedule a visit to the recycler's facility.