Key Takeaways
Quantum excels at planning creative, cost-effective computer disposal solutions for accounting and tax preparation firms
Engaging Quantum for safe and secure data destruction allows accounting firms to close the loop on proper data management
Quantum has the capacity to provide national electronics disposal services to accounting firms with multiple offices
...........
The Customer
A large accounting/tax preparation firm with hundreds of offices across Canada lacked the policies and procedures necessary to deal with mass computer disposal at the local level. Historically, the firm's individual offices had handled their own electronics disposal. The client had come to realize, however, that this approach was less than ideal given the significant amount of personal and financial data their computer systems contained.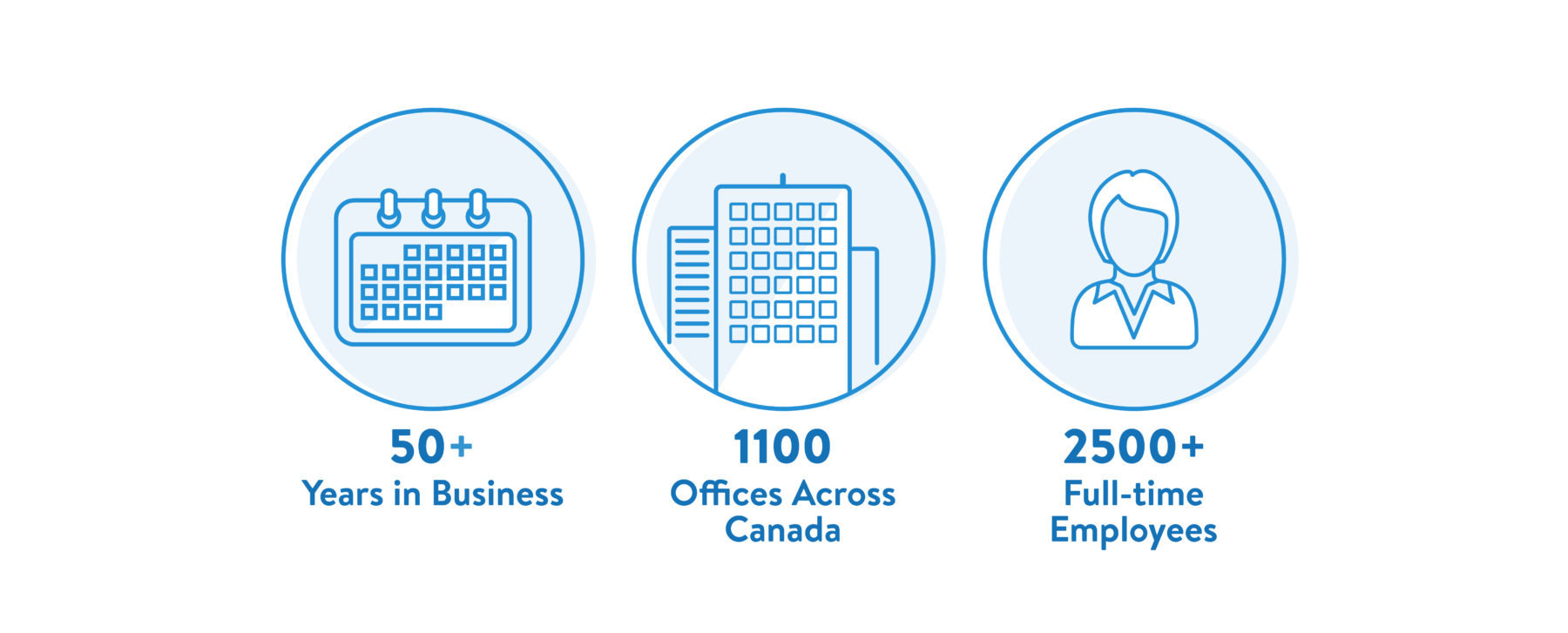 ...........
The Need for a Solution
As a result of Microsoft's announcement that it would no longer be supporting Windows 7, the accounting firm was engaged in a refresh of their desktop computer systems, nation-wide. Because of a high level of local autonomy, however, the firm faced three distinct challenges.
To begin with, hundreds of computer systems dispersed across a wide geographic area meant the logistics involved in disposing of the assets would require a great deal of planning.
Secondly, like so many clients before them, the firm had neglected to allocate money for broad-scope electronics disposal – so their budget was limited.
Finally, there was minimal space available at the firm's individual locations to house their unwanted systems, even temporarily.
Download a PDF version of How Quantum Works with Accounting Firms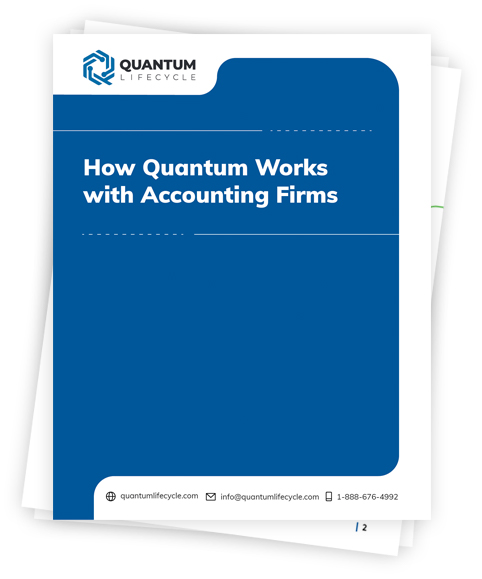 ...........
Choosing the Vendor
The client contacted Quantum to find out what could be done in terms of providing a computer disposal solution that was centralized, cost-effective, and that would address the firm's security requirements.
According to Clayton Miller, Vice President of Business Development for Quantum Lifecycle Partners, part of the unique value-add his company brings is the capacity to look at a list of computer equipment earmarked for disposal from both a resale and a scrap point of view.
"The client shared a list outlining the number and model of desktops at each of their locations," explains Miller, "and that allowed us determine in advance which systems had potential resale value, and which ones did not."
As it turned out, most of the client's systems were very old, with little resale potential. The client made it clear, however, that their priority was the disposal of their hard drives, not the resale of their computers.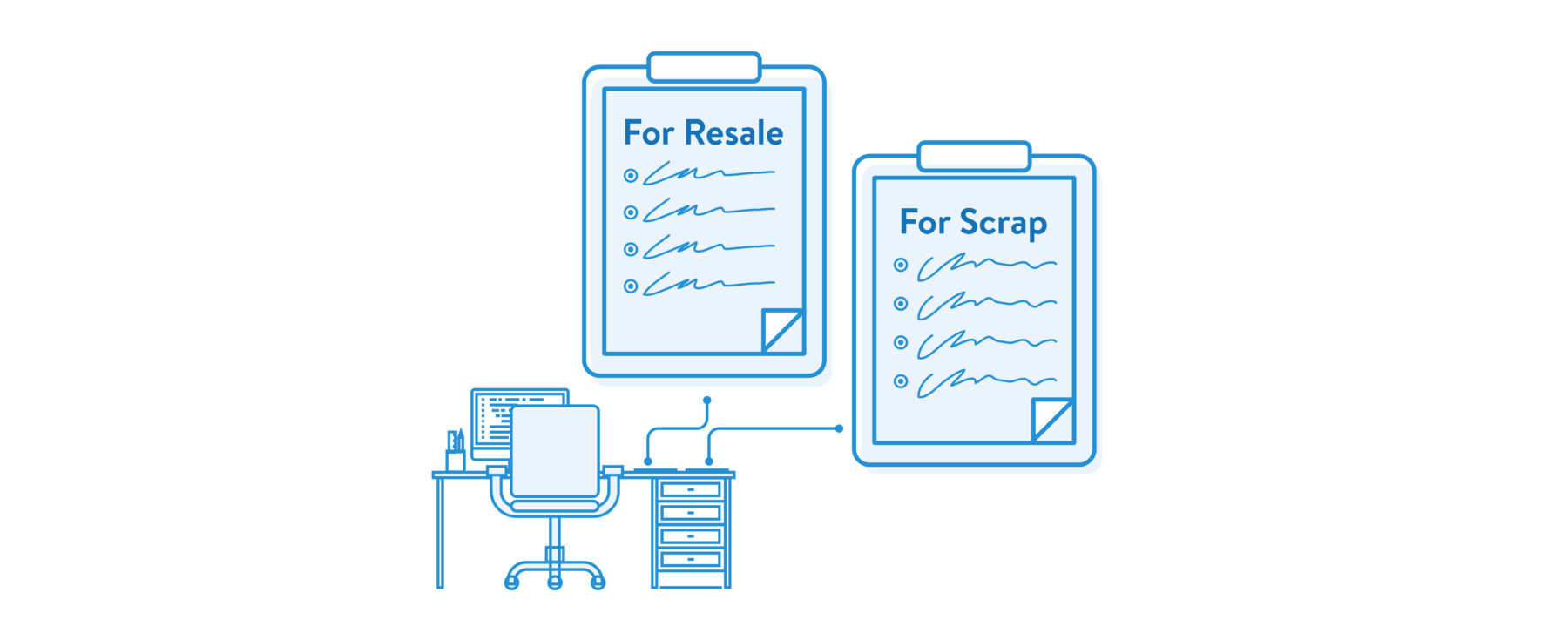 ...........
Implementation
Quantum determined that the best possible outcome for the accounting firm would be to have their computer assets travel the shortest distance possible.
Working directly with the client's IT team – and taking budget, data security, and environmental impact into account – Quantum crafted a secure, inexpensive disposal solution that leveraged consolidation and Quantum's locally-based ITAD and recycling facilities (8 from coast to coast).
...........
The Solution in Action
Upon learning that some of the accounting firm's offices had storage space, Quantum suggested the client's IT team start by collecting the computer systems for disposal and consolidating them at fewer locations. This effectively reduced the number of equipment pick-up locations by half – and more product at fewer locations meant lower per-pound costs overall.
Quantum then advised the client that they could further decrease their costs by pre-pulling the hard drives from their computers, and setting them aside for on-site data destruction. That left the firm with a multitude of empty desktops – some of which had value, and some of which did not.
Quantum used the client's equipment list to direct the firm to sort their computers into A-piles (resale) and B-piles (scrap). This step further reduced logistics charges as only a handful of the assets needed to be treated with care (white glove service) in transit. When it came time to pickup the assets, the pre-sortation of A Grade, B Grade and loose hard drives made for an efficient onsite experience and reduced costs back at Quantum's facilities.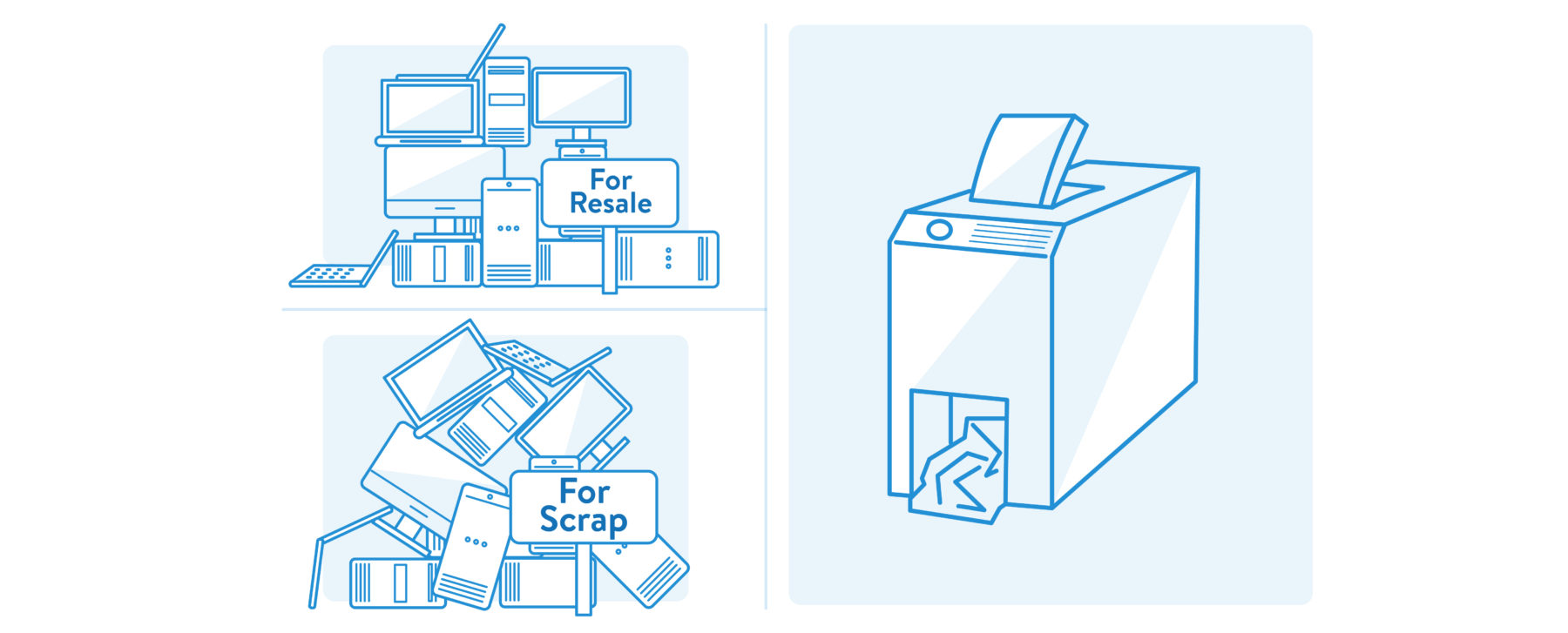 ...........
Results
At the end of the day, Quantum was able to engineer a computer disposal solution for the client that was efficient both economically and environmentally, and that was secure across the board.
With multiple systems at hundreds of locations, it would have been extremely expensive for the client to white glove ship their desktops intact across the country – only to learn that three quarters of them held no resale potential and couldn't have been moved for more cheaply.
In the end, the value of the equipment that was resold was sufficient to cover the cost of the logistics, data destruction, and recycling services provided to the accounting firm. So, Quantum effectively delivered a national refresh solution at no charge to a client who was very satisfied with the outcome.
Equally gratifying, according to Miller, was the fact that – over the course of implementing their recycling solution – Quantum was able to help the client establish company policies that would address the disposal of their electronic equipment going forward.
...........
Quantum works with many accounting firms, and it's clear that data storage, management, and protection is a profound and inevitable reality. Accountants, more than most, store data for extended periods of time. As a result, extra importance needs to placed on adhering to proper requirements for holding that data, but also for destroying it at the appropriate time.
Most companies have become very good at managing data security while their assets are online. But it's what happens when those systems are taken offline that can potentially lead to problems.
When refreshing your computer equipment, best practices dictate you don't let those assets sit so long that they eventually go missing, or that the sensitive information they contain gets forgotten. Moreover, the newer they are (the less time they sit), the more valuable your computers are likely to be in terms of resale potential.