Forest Recovery Canada (FRC) is a non-profit, charitable organization dedicated to carbon reduction and reforesting Canada. It has planted more than 23 million seedlings since 2004 and also educates the public about trees.
Did you know?
…that the leaf on the Canadian flag is from a sugar maple tree?
…that every 1 kg of dried wood stores approximately 1.65 kg of carbon from the atmosphere?
…that a healthy tree stores an average of 169 kg of carbon annually?
FRC is always looking for volunteers, sponsors and donors to help keep Canada's forests green and to plant more trees. Beyond their volunteer program, they have two main planting programs, one for landowners and one for corporate sponsors.
The subsidized landowners program is part of the Ontario government's commitment to plant 50 million trees by 2025. More than 4,000 landowners have participated to date. Advantages to landowners include increasing the value of their land, improving the quality of their soil, increasing wildlife habitat, enhancing recreational opportunities, improving the overall health of the environment and leaving a lasting legacy.
The FRC corporate program allows sponsoring companies to plant trees either through direct donation or through a donation tied to the company's sales or services. One of the FRC corporate sponsors is Quantum who began supporting the program in 2016 when they decided to donate a tree for every recycling pickup. To date, their donations are responsible for the planting of more than 3,000 trees – with trees being added to the forest every day.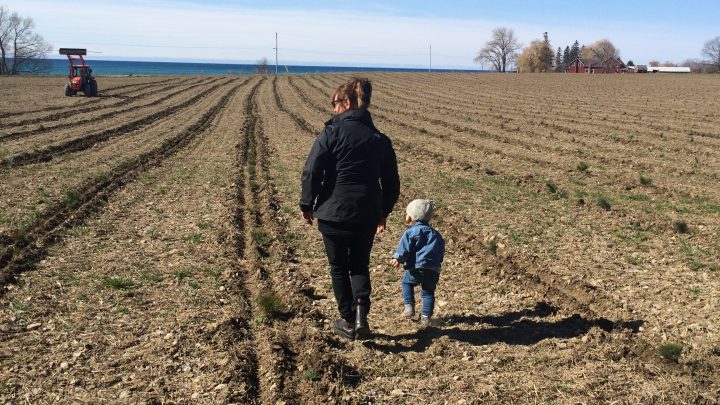 "We're excited to support this type of green initiative because it directly helps with carbon reduction and the environment. Based on our pickups so far this year, we'll probably be responsible for planting several thousand more trees across the country for 2018, and we want to have an even bigger impact on the environment going forward," says Clayton Miller.
It's well known that trees breathe in carbon dioxide and emit oxygen (the opposite of what humans do), cleaning the air. A young tree can consume 11.8 kg of carbon dioxide per year while a mature tree can consume 21.8 kg. One hectare of trees produces enough oxygen for 44 people for a year.
So, the 3,000 trees planted by Quantum's sponsorship will be responsible for consuming 65,400 kg of carbon dioxide per year when they are mature. That's an achievement worth acknowledging.
By choosing Quantum for your recycling services, you're helping us plant thousands more trees across Canada. We're grateful and know that we can't do it without you," adds Miller.
You can schedule a pickup with Quantum here and help make Canada a cleaner, greener place.