Key Takeaways
Quantum excels at helping retailers plan in advance for the disposal of their outdated POS systems.
Having a recycling strategy in place before their POS refresh project begins helps companies avoid complicated, costly disposal logistics.
Working with a reputable, certified electronics recycling specialist like Quantum guarantees POS-related customer data is securely destroyed.
...........
The Challenges of Recycling POS Systems
Many of the challenges associated with the disposal of used POS systems stem from improper planning. Having a strategy to deal with unwanted POS equipment before the takeout is happening is critical, especially since the broad geographic dispersal when multiple retail locations are involved can make for a complicated and expensive logistics situation.
Compounding this challenge is the fact that there is often an insufficient allocation of resources for the proper disposal of POS systems during the project planning stages – and little in the way of opportunities to maximize resale value at the back end – since these systems are often quite old.
It's because of obstacles like these that Quantum frequently sees retailers making less-than-ideal POS disposal decisions. These range from taking advantage of the dumpster out back to contacting the local "scrap guy". Choices like these, however, not only negatively impact the environment but also pose a real risk in terms of data security.
The best way to reduce cost, mitigate risk and increase the overall efficiency of a POS refresh is to work with a seasoned vendor like Quantum at the beginning of the process, not the end.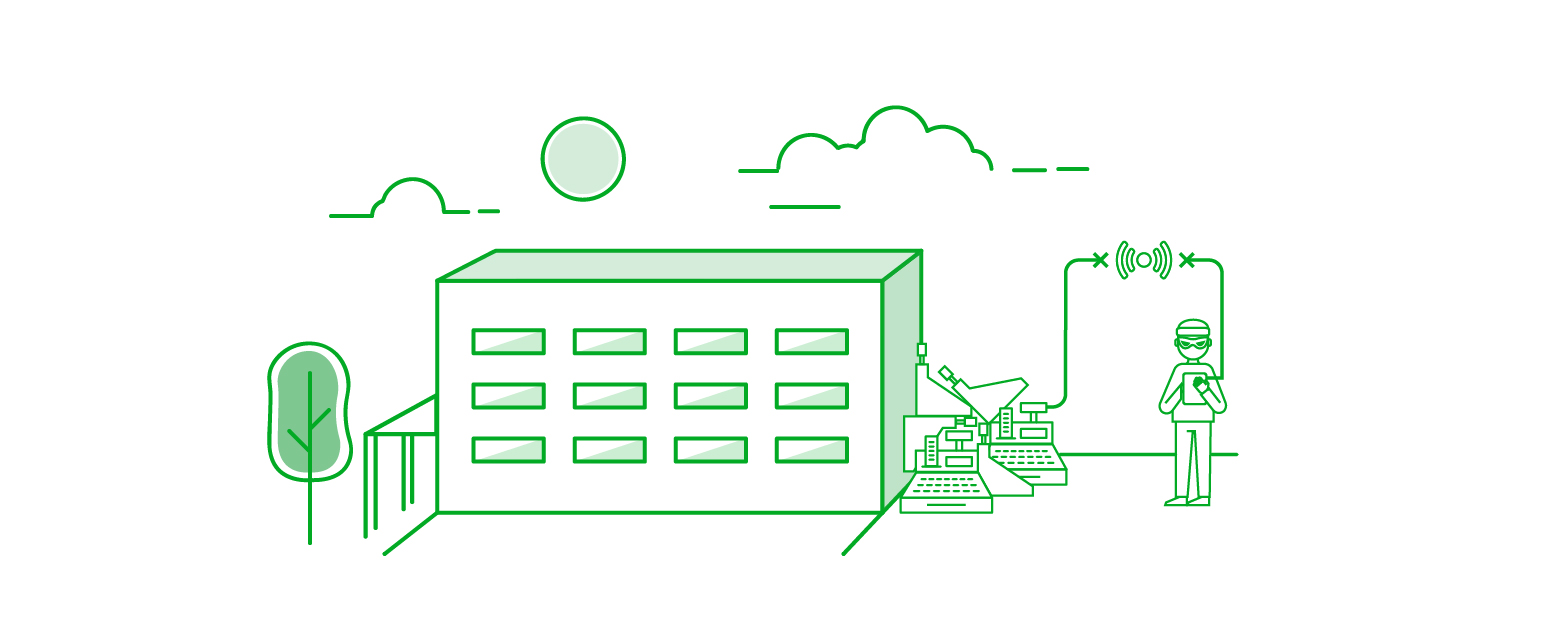 ...........
A Little Planning Goes a Long Way
When engaged early on in the equipment replacement process, Quantum helps retailers minimize – and in many cases, completely do away with – the problems associated with POS system disposal. All too often, however, Quantum's recycling specialists aren't called in until after a client's tech team has:
visited every one of the retailer's locations,
switched out all the old POS systems for new ones, and
left the old equipment sitting at the individual stores
Much of the time, this service will have taken place over the course of many weeks. And it's only when the work is complete that the retailer realizes their old systems are taking up valuable space in their stores and there's no plan in place to dispose of them.
Download a PDF version of How Quantum Recycles Point-of-Sale (POS) Systems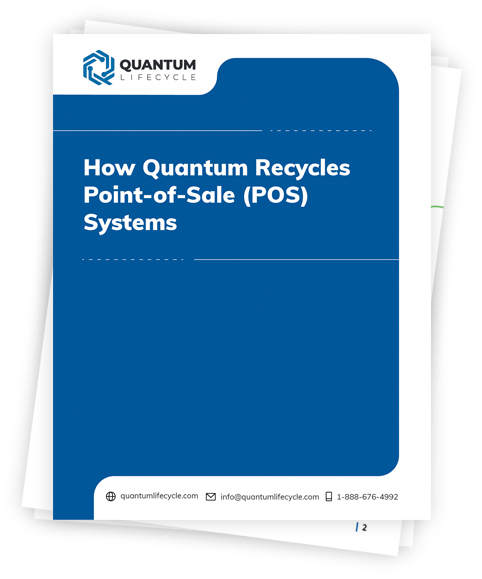 ...........
POS System Replacement Examples
Here are two examples of recent Quantum projects that demonstrate how advance planning can greatly benefit retailers considering replacing their POS systems.
Case Example #1
A national retailer with multiple stores in every province approached Quantum because, after performing a POS refresh from coast to coast, they were faced with a significant bill for the disposal of their old equipment. The client had initially turned to their waste management company for help. But because these companies aren't typically set up to handle e-waste, disposal was going to involve a hefty premium.
Thanks to Quantum's access to various provincial stewardship programs – and a proper recycling process that recovers maximum commodity value – the client's cost issue was effectively reversed. Rather than paying out tens of thousands of dollars to dispose of their old POS systems, they ended up receiving a rebate.
But, cautions Clayton Miller, Vice-President of Business Development for Quantum Lifecycle Partners, it's important to note that – despite their lack of proper planning – this particular retailer "got lucky" in the sense that they had their own trucking network.
"The company realized at some point during their refresh process that if they used their fleet and distribution centres to consolidate their old POS systems, they could reduce their overall costs."
In fact, by eventually sending Quantum trailer loads of equipment, rather than having their discarded systems dealt with at the individual store level, the client was able to have their e-waste processed at the lowest possible cost.
Case Example #2
A second national retailer wasn't so fortunate. Not only did they not have their own logistics fleet, they too lacked a plan for dealing with their unwanted equipment.
The technicians that originally delivered and installed this client's new POS systems could have consolidated the old equipment at one, or a few, centralized locations with minimal effort. But because there was no plan in place for them to do so while they were conveniently out in the field, they ended up having to service every location twice – effectively doubling the retailer's costs.
Had Quantum been involved earlier in the process, says Miller, his company would have been in a position to identify such an opportunity for the client.
The take-away?
"Please think about the disposal of your POS systems well in advance. The key is to engage a qualified recycler like Quantum during the planning stages of your system replacement project and not wait until after the fact."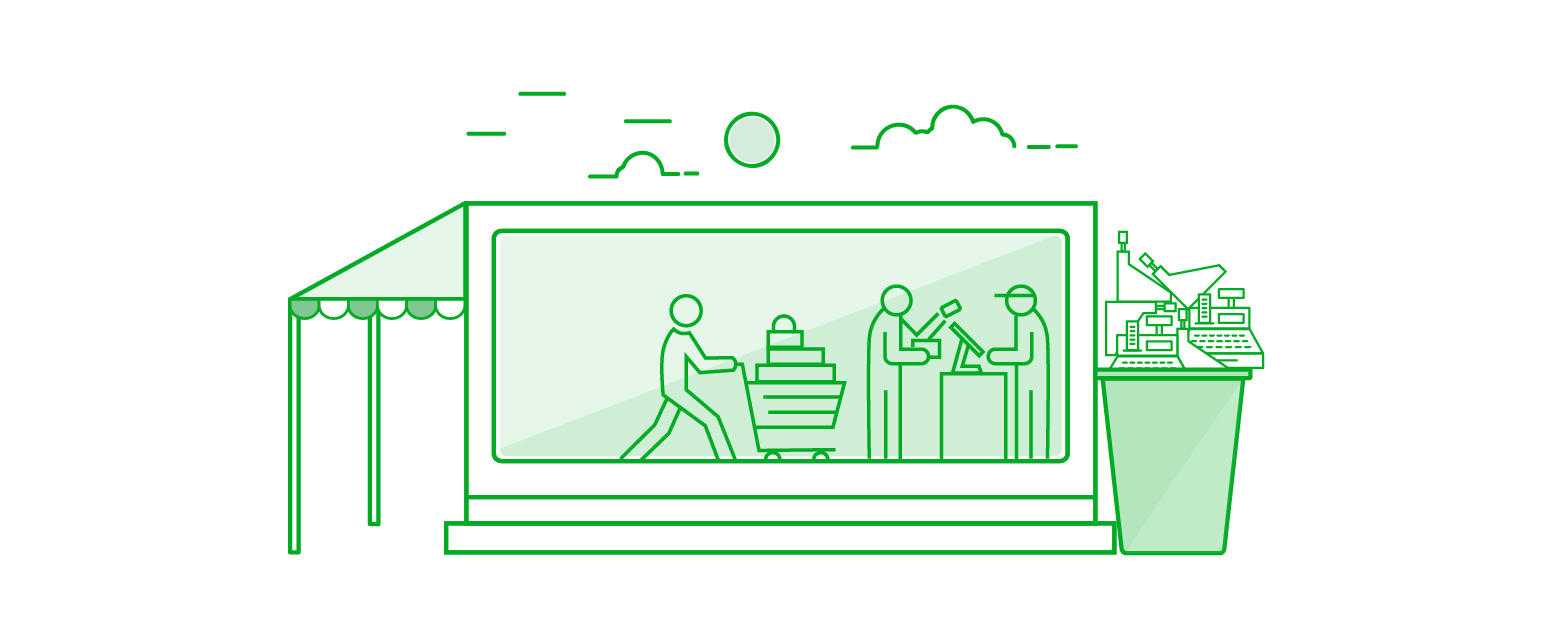 ...........
Finding the Right POS System Recycler
When planning a POS system replacement, it's important to carefully vet potential recycling partners to ensure that they're reputable. Here are a few things retailers should consider:
Certifications: Quantum holds multiple high-level industry certifications. The company is also PCI-compliant, which means they have a full understanding of what the Payment Card Industry standard is all about – and they adhere to all aspects of the necessary guidelines.
Data Security: Because POS systems potentially contain customer data, choosing the cheapest recycling option upfront has a way of translating into the costliest choice down the road. The wisest decision is to spend accordingly to ensure equipment is properly processed – and that data is securely destroyed.
Site Visits: Retailers should ideally visit the recycler they plan to have handling their equipment. Not only can on-site meetings be extremely informative, they reveal a great deal about the recycler who's resistant to a face-to-face visit. It's in the best interest of every retailer to find out exactly how their old POS systems are going to be dealt with – and to make sure they're okay with that process.
Although Quantum is based out of Toronto, their approved partner network allows them to deliver seamless, national recycling solutions. The company has completed successful POS refresh projects on behalf of small regional retailers with as few as 10 stores, all the way up to full-on national brands with multiple locations in every province.
Regardless of project complexity, Quantum guarantees that the material they're entrusted with is recycled safely, that any data it contains is dealt with securely, and that equipment like POS systems are processed in the most cost-effective manner possible.